The record-low interest rate has technically made it cheaper to buy than rent. However, those without the necessary costs to apply for a bond and transfer property onto their name, continue to find renting to be the most affordable solution.
The full financial pressures caused by Covid are still expected – as it has already severely influenced the rental market more than a year later. As a result, landlords are in need of good-quality tenants and tenants are in turn looking for value for money.
READ: Record low growth in rentals seen in 2020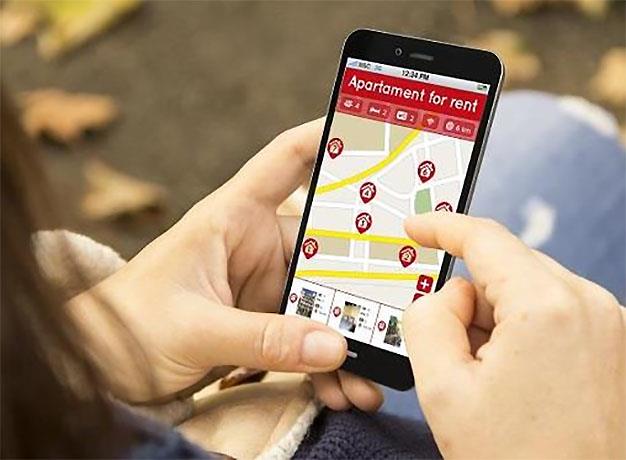 SEE: What tenants want? | Two things landlords can do to secure good tenants
The South African rental market is reflecting negative growth for the first time in over eight years, according to the PayProp Rental Index annual review for 2020.
"Four years ago, at the start of 2017, rental growth rates were in excess of 7%. Since then, growth trended downward and then sideways (neither speeding up nor slowing down) between 3% and 4% for most of 2018 and 2019. Rental growth in the first quarter of 2020 still followed that trend, clocking in at 3.2%. From Q2 2020 onward, the impact of lockdown was clear," says Head of PayProp Data Analytics Johette Smuts.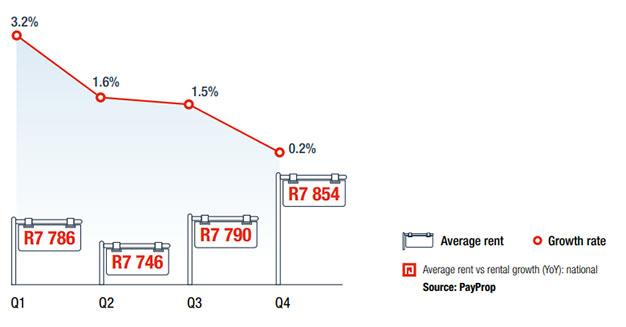 "Year-on-year rental growth dropped from 3.2% in Q1 to 1.6% in Q2, 1.5% in Q3 and just 0.2% in Q4. This is the third consecutive record quarterly low since the start of the Rental Index. Expressed in Rand terms, the average rent increased from R7 844 in Q4 2019 to R7 854 in
Q4 2020 – an increase of barely R10 over the year."
| | | |
| --- | --- | --- |
| Province | Average Rental  | 2020 Q4 Rental Growth Percentage |
| Eastern Cape | R6 234 | 3.9% |
| Free State | R6 525 | 1.6% |
| Gauteng | R8 421 |  0.7% |
| KwaZulu-Natal | R8 232 | -0.9% |
| Limpopo | R6 909 | -3.3% |
| Mpumalanga | R7 504 | 1.4% |
| North West | R5 286 | 0.6% |
| Northern Cape | R8 042 | -0.6% |
| Western Cape | R9 253 | -0.5% |
(Source: PayProp)
What is a fair rental amount to charge?
Other factors impeding growth beyond the low-interest rate and financial pressures due to job losses caused by Covid-19 include an oversupply in certain areas as many short-term lets moved onto the long-term rental market in 2020.
As demand decreases, landlords will need to ensure that their rental property is attractive as possible to attract qualified tenants in the current market, advises Regional Director and CEO of RE/MAX of Southern Africa, Adrian Goslett.
To work out what a fair rental amount would be, Goslett recommends considering what the landlord is currently paying on their home loan to get an indication of what their tenant could be paying if they choose to purchase a home of similar value.
Try Property24's Bond Calculator here
"Landlords could also use a bond repayment calculator to find out what the repayments would be on a home of similar value. If the rent the landlord is charging amounts to more than the tenant would pay on a bond for a similar home, then this will make the property less attractive to tenants," he explains.
Beyond setting an attractive rental price, Goslett suggests that landlords invest some money into updating and fixing the home to make it more appealing to tenants. "Right now, supply outweighs demand. We are no longer facing situations where landlords have multiple tenants fighting to have their application be the one that gets accepted. Instead, landlords will need to make their homes as appealing as possible to ensure that their listing is the one that tenants select over the many other vacant listings," he states.
READ: It's cheaper to buy than rent right now | 6 reasons why renters can own their own home
As a last word of advice, Goslett recommends that landlords take the time to ensure that professional photographs are taken of their home so that the listing stands out online. "More so than ever before, the house-hunting process begins online – so much so that our website statistics for 2020 reveal that the traffic to our site has increased by 30,86% when compared to 2019. Landlords who do not take the time to ensure that their property is marketed correctly online are dramatically decreasing the true marketing potential of their homes," says Goslett.
Want all the latest property news and curated hot property listings sent directly to your inbox? Register for Property24's Hot Properties, Lifestyle and Weekly Property Trends newsletters or follow us on Twitter, Instagram or Facebook.